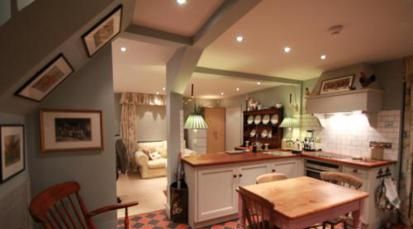 PAINTING & DECORATING
Click on the main image below for full size versions. Click on the thumbnails for a large preview of each image.
High-quality decoration demands highly skilled craftsmen. Our team of decorators understands the need for good preparation in achieving a flawless finish. Equally important is a sound knowledge of decorative techniques and surface treatments, and a pride in one's work. Our tradesmen understand the needs of the client and can offer valuable advice on appropriate colours and finishes. Colour is critical to the success of any decorative scheme, traditional or modern. Our understanding of colour is unsurpassed and our in-house Colour Consultant can advise on colour schemes, particularly in historic buildings. Colours can be hand-mixed to match any surface or fabric, as well as any period or style. Together with our range of Specialist paint finishes, Paper-hanging, Gilding, Artwork & Trompe l'oeil, Clough Harris offers a complete and comprehensive decorating package.