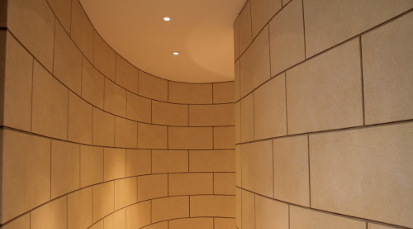 STONE EFFECTS & PAINT FINISHES
Click on the main image below for full size versions. Click on the thumbnails for a large preview of each image.
Together with Marbling and Graining a number of 'broken colour' techniques expand the list of Specialist finishes offered by Clough Harris. Imitation Stone or Ashlar, is widely used and to good effect. As with marbling, the colour can be altered as required, and elements of Trompe l'oeil can also be introduced to enhance the overall scheme. Dragging and Stippling are two traditional 'glaze' finishes which are still widely used as an alternative to solid colour, particularly on doors and architraves.